My name is Daniela Loidl, I am 42 years old. I work for a film production company that produces nature films and documentaries, but I have been fascinated by nature and its creatures since my earliest childhood. I have been living in the Weinviertel (Austria) for more than 16 years, commuting many kilometres a year between my home and the Viennese office and seeing a wide variety of animal road traffic victims almost every day. Also in the place where I live hardly a week passes where an animal does not get under the wheels. Also some of 'my' hedgehogs were among them - nursing cases, which I have nursed, fed and hibernated with great effort.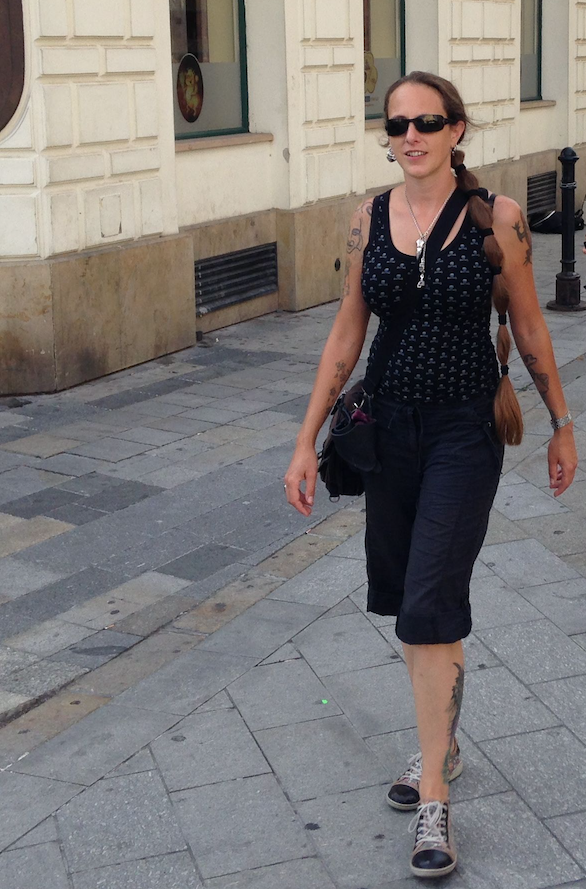 Estimated there were always many victims, but I wanted to know more exact numbers. So I found Project Roadkill. Here the numbers become visible. All the more frightening is the realization of how many victims there really are. I 'collect' only since scarcely one month and have already over 50 entries...sad facts. But at least the animals did not die completely anonymously.
Apart from my own interest the collected data are of great use for a scientific evaluation. With the help of these data conclusions can be drawn, which can help to reduce with suitable measures the victim numbers in the future... which hopefully also will happen!
It would certainly be nice and useful if many more people would participate in the Roadkill project in order to be able to produce a comprehensive map.
The Roadkill App is very user-friendly in itself, only the positioning system with GPS does not always set the points precisely - but as soon as 'save' is pressed, the position can no longer be corrected - maybe something can still be changed?
The topic of roadkill could be represented even more intensively in the media; or perhaps already be brought to the attention of the young generation in school projects. Awareness needs to be raised here - many road users need to be reminded to drive more carefully, attentively, considerately and, above all, a little slower, then there would probably be a few fewer victims (and by that I don't just mean the animals...).
Otherwise:
I like animals - alive they are much nicer than dead!
In the team blog participants introduce themselves and their experiences in the project. If you would also like to describe your experiences and motivation, then simply send us your text to This email address is being protected from spambots. You need JavaScript enabled to view it.